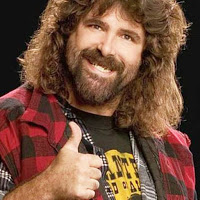 – Below is video from last night's WWE SmackDown second screen experience with General Manager Daniel Bryan talking to Renee Young about Heath Slater. Bryan says he and Shane McMahon were prepared to offer Slater a contract, despite the loss to Rhyno. Bryan admits he's a big Slater fan and says Slater has done very well with everything he's done, and he's just a fun guy to watch.

— WWE (@WWE) August 10, 2016
– RAW General Manager Mick Foley published the following apology to Cesaro and Sheamus on Facebook:
A GM APOLOGY
I just finished watching Monday's WWE Raw match between Cesaro and Sheamus, and was so impressed with the intensity and physicality that I feel like I need to offer both men an apology.

I want to stress that I LOVE being the Raw GM, but if there is a drawback, it is that when pulled in so many directions during the course of the show, I do not get to concentrate completely on every match in the ring. Had I seen this match in its entirety as it aired live, I would have gone out of my way to praise it when Cesaro entered the ring during my in-ring talk with Daniel Bryan – much as I had praised the commentary on the #CruiserweightClassic of Mauro Ranallo and Daniel Bryan earlier in the segment. I really do think wrestling fans recognize sincerity when they see or hear it – and they appreciate it. It may seem like a minor point, but sometimes it's the little things added up that make a difference in building WWE Superstars to their fullest potential. So I apologize to both these men, and make a promise to everyone that I will try to recognize my shortcomings as GM – and work on them – so that I can do the best job possible best each and every week.

With that being said, who is looking forward to tonight's #CruiserweightClassic on #WWENetwork?!