– Rusev will not be on RAW next week as he and Lana are heading to Bulgaria this week for their second wedding. As previously reported, the couple had another wedding back in July, which was taped for the upcoming season of WWE Total Divas. This ceremony will be done for their families and will be private.

Rusev and Lana will also not be on next week's RAW overseas tour in London, Manila and Shanghai.
– WWE Superstar Erik Rowan continues to roll out creepy tweets and here is the latest:
— Erick Rowan (@ERICKROWAN) August 31, 2016
– Here are new pics of Torrie Wilson showing her body in gorgeous bikini: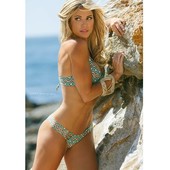 This is just a preview, join our partner site womens-wrestling.com for more pics and videos. CLICK HERE!