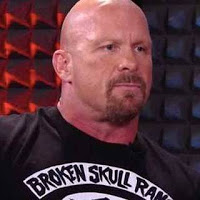 – As a reminder, WWE Champion Dean Ambrose will appear on tonight's post-RAW Steve Austin podcast on the WWE Network.
We will have live coverage when RAW goes off the air. Below is a promo for the podcast.

– Disney's animated movie "Moana" received a lot of positive praise after a trailer aired during the Olympics last night on NBC. The Rock noted on Twitter that he and his family had a sneak-peek at the movie this weekend and everyone was crying, except for The Great One.
– Emma noted on Twitter that she's recently been working out. She also did some filming with sports photographer Jon Lorentz this weekend. Emma has been out of action since May with a back injury. No word yet on when she will be back in the ring. She posted these photos after Sunday's shoot:
— EMMA (@EmmaWWE) 8 agosto 2016
Today was a good day! Delicious fresh healthy food a good workout and good company! Here's to being happy/healthy! 😄

pic.twitter.com/yMUJF2KjAe

— EMMA (@EmmaWWE) 8 agosto 2016