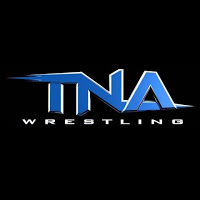 We noted back in April how former TNA star Crimson was arrested after he was seen headbutting his wife Heather outside of a hotel in Clarksville, Tennessee, by a security guard. Police found Crimson's wife bleeding from her nose and lip but she insisted everything was fine. The couple denied anything happened but police described Crimson as being very defensive when it came to them questioning his wife, who claimed she just fell. Crimson was arrested and charged with domestic assault while his wife was arrested and charged with public intoxication.
Those charges against Crimson have been dismissed, according to this announcement from the Law Office of Kimberly Turner & Associates, PLLC. They issued the following:
CHARGES DISMISSED AGAINST CRIMSON
Clarksville, TN, August 24, 2016
Charges against Anthony Gregory Mayweather, known in TNA Wrestling circles as "Crimson", have been dismissed by the Montgomery County District Attorneys' Office.
Mr. Mayweather was charged with domestic assault by the Montgomery County Sheriff's Office in April 2016.
Mr. Mayweather's attorney, Kimberly Turner, subsequently met with the District Attorney's Office to offer additional information for their consideration and following discussions between Mrs. Turner and the District Attorney's Office, the charge against Mr. Mayweather was dismissed on July 22, 2016.
Mrs. Turner reports that "This has been a very difficult time for the Mayweather family and they are grateful to the Montgomery County District Attorney's Office for considering all of the information provided and promptly dismissing the charge against Anthony."
All records of the charges against Mr. Mayweather have been expunged.