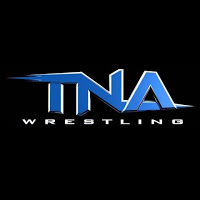 According to Dave Meltzer on the latest episode of Wrestling Observer Radio, current Chairman and Chief Strategy Officer and former TNA President Dixie Carter may be on her way out of the company.
Towards the end of the show, the subject is brought up after a question is posed about new President Billy Corgan's entertainment industry connections helping TNA possibly find a new television deal. In regards to Carter, Meltzer says despite what is said publicly, Carter is completely out of power, then says she is 'pretty much on her way out'. Carter's lack of presence at the last two sets of TNA TV tapings in Orlando and reported comments made about her are referenced, and says he was also told by someone else that Corgan's recent appearance on Vince Russo's podcast raises a few 'red flags' as far as her status.
For reference, part 1 of Corgan's interview with Russo features Corgan talking about his new role as President and being in control of creative, in addition to his previous experience in the wrestling business. One of the topics posed to Corgan was about the status of Carter still being the majority owner of TNA Wrestling, and Corgan said the following:
I am the President, I do have an ownership stake. It is a fluctuating situation, which I cannot talk about certain details because of it, but I would say it is moving progressively into the right direction, because a the end of the day, the company needs resources and the funding to continue, and I think those are good decisions that have been made so, whether or not at the end of the day I, or somebody else ends up owning the majority stake or Dixie keeps her majority stake, that has yet to be remain seen, but I see all the moves that are happening as good moves, but the one thing that I can tell you is that I am the President and I am running the operational part of the company. As you know, there are different parts of the company, that are not necessarily bigger than the President role, because the President sets the tone for the company, but there are other deals that get made that don't have necessarily have to deal with the day to day product and the day to day running of the wrestling company.