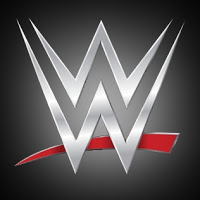 There is one spot left in the tag team tournament taking place on WWE Smackdown Live heading into next month's brand-exclusive Backlash pay-per-view, and in an unexpected turn of events, a popular team from the Attitude Era might be resurfacing to fill the void.

Chaz Warrington, known to wrestling fans as Mosh of The Headbangers, made a post on his official Facebook page stating that his dream "to wrestle one more time in a WWE ring" is coming true next week on Smackdown. The post has since been removed, but Ryan Satin of ProWrestlingSheet.com managed to get a screenshot and transcript before it was taken down. Chaz went on to say that the opportunity is a "dream come true", as it will be the first and possibly last time his son is old enough to watch him perform in a WWE ring. He and his tag team partner, Thrasher, have worked several ROH television tapings in recent years, but the two have not wrestled a match on WWE TV together since May 2000.
If the reports are indeed true, and the former WWF Tag Team Champions are returning to Smackdown Live to take part in the ongoing tournament, The Headbangers will face off against the unlikely duo of Heath Slater and Rhyno.