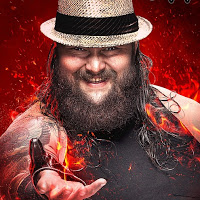 – John Cena and Dean Ambrose versus AJ Styles and Seth Rollins is currently being advertised as the main event for next week's episode of RAW. It's unclear if this match would air on TV or be the dark match main event; the Nationwide Arena, host of next week's RAW, posted the following ad:
Don't miss John Cena as he makes his return to Columbus on July 4th at Monday Night RAW with all your favorite WWE Superstars!
MAIN EVENT

John Cena & Dean Ambrose vs. Seth Rollins & AJ Styles

Plus Stephanie McMahon & Shane McMahon live in Columbus!

And more of your favorite WWE Superstars including: Chris Jericho, Kevin Owens, Alberto Del Rio, The New Day, Dolph Ziggler, Casaro, Charlotte, Sasha Banks and many more!*
– Following tonight's WWE Smackdown TV tapings, the dark match saw Dean Ambrose team with Sami Zayn and Cesaro to defeat The Wyatt Family's Bray Wyatt, Erick Rowan and Braun Strowman.
— Josh #KeepBingingYJ (@joshua7520) June 29, 2016