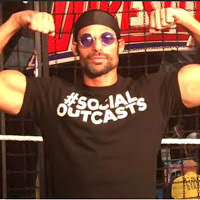 According to TMZ.com, all charges against former WWE star Adam Rose, real name Ray Leppan, have been dropped.
The decision was made after Leppan provided proof he was getting assistance for his marital issues, so Florida prosecutors subsequently dropped all charges against him and the case is now officially closed.
As noted, Leppan was arrested on May 11th at 1:30am by the Hillsborough County Sheriffs and charged with tampering with a witness, and battery domestic violence. TMZ notes Leppan and his wife will be seeking professional help to deal with their current marital issues.