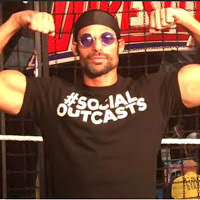 As noted, Adam Rose was arrested by the Hillsborough County, FL sheriffs office this morning and charged with misdemeanor domestic battery and felony tampering with a witness.
According to the police report, Rose and his wife were arguing about their marriage when Rose allegedly grabbed her by the face and pulled her closer to his face while he screamed at her. Rose's wife then called 911 but Rose took the phone to stop her from filing a report. Rose later admitted to police that he took the phone, which resulted in the felony tampering with a witness charge.
The Hillsborough County website says Rose is still in jail as of this writing, with no bond.