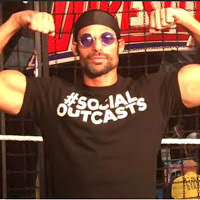 WWE has come to terms on the release of Adam Rose, who has been serving an indefinite suspension from the company since his May 11th arrest for alleged domestic battery and assault. WWE.com specifically notes that it was Rose who requested his release, and it was granted to him.

Here is the announcement from WWE:
Adam Rose released

WWE has granted Adam Rose's request to be released, as of today, May 23, 2016. WWE wishes Rose the best in all his future endeavors.