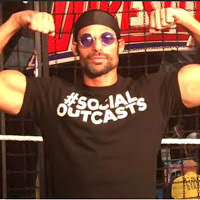 Adam Rose was released from the Hillsborough County, Florida jail at 4:10pm EST today.
He was issued a bond earlier today of $1,000 – which breaks down to $500 for the misdemeanor domestic battery and $500 for the felony tampering with a witness.

Rose has to be back in court next month to face the charges but has been ordered to see his pastor for regular counseling until then.