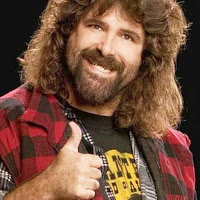 We noted over the weekend that WWE Hall of Famer Mick Foley missed the 2016 Hall of Fame ceremony on Saturday night in Dallas as he appeared at the WWN Supershow to surprise Terry Funk with a Lifetime Achievement award.
Foley actually asked Vince McMahon for permission to miss the WWE ceremony,
according to PWInsider. Foley agreed to make the appearance with WWN under the condition that Funk didn't know he was coming.
WWN is planning on releasing the segment, which also featured Sabu, via YouTube soon.